Mt. Baker Care Center offers a full continuum of care which includes skilled rehabilitation, long-term care, outpatient therapy and same site assisted living. Our services include but are not limited to:
Post-operative care
Wound care
Pain management
IV therapy
Nutritional assessment and management
Full range of rehabilitative services
Therapeutic activity programs
Social services and discharge planning
Medication management
We accept Medicare, Medicaid, and have contracts with most private insurance. Our business office can provide assistance in determining your coverage.
If you or a family member is currently in the hospital, you may be surprised when the social worker suggests a transfer to "skilled nursing care." Neither hospitals or nursing homes are as they used to be. Hospitals provide "acute care," services that are rendered until you or your family member has medically stabilized. Often this occurs before you are "well". When your condition requires continued assessment by a licensed nurse as well as additional therapies, services and treatments that cannot be provided safely or economically at home, Skilled Nursing can provide what you need.
If you or your family member is currently having difficulty managing your health at home, you may need the services of licensed, skilled healthcare professionals for a short or an extended period of time in a Skilled Nursing Facility.
Some of the other specialty services offered include 24-hour nursing care to the chronically ill and frail residents recovering from strokes, heart attacks, orthopedic conditions or other illnesses and injuries. Mt. Baker Care Center's team of experienced professionals include:
Registered/Licensed Nurses
Certified Nursing Assistants
Licensed Therapists and Therapy Assistants with state-of-the art therapy equipment
Licensed Therapists provide physical and speech therapy, as well as occupational therapy for our residents who may be recovering from major surgery, neurological and orthopedic conditions and other illnesses, injuries or disabilities.
Mt. Baker Care Center assists residents and their families confronting a wide variety of conditions, from dysphasia to Parkinson's disease, as well as conditions resulting from elective surgeries, multiple trauma or recovery from amputations.
Mt. Baker Care Center can meet the short term, hospice or respite needs of our residents through recuperative care, which includes but is not limited to post-operative recovery care, wound care, pain management and IV Therapy. Mt. Baker Care Center is appropriate for individuals who need round-the-clock care.
The first-class dietary services program is tailored to the resident's specific needs. In addition the social services program, recreational activities, housekeeping and laundry services program is available to meet the daily wants and needs of residents and their families.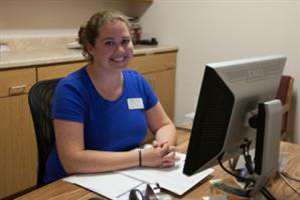 Different facilities offering different kinds of support for optimal health
Hospitals are "acute care" facilities—services to diagnose problems and immediately stabilize your health
Skilled Nursing Facilities are "extended care" facilities that provide professional assessment and treatment for health problems that cannot be resolved quickly and may require extended intervention following an acute hospitalization
Assisted Living Facilities provide non-professional assistance with personal care, housekeeping, meals and medication management.

Talk With Us About Our Care Levels
Different kinds of support for optimal health