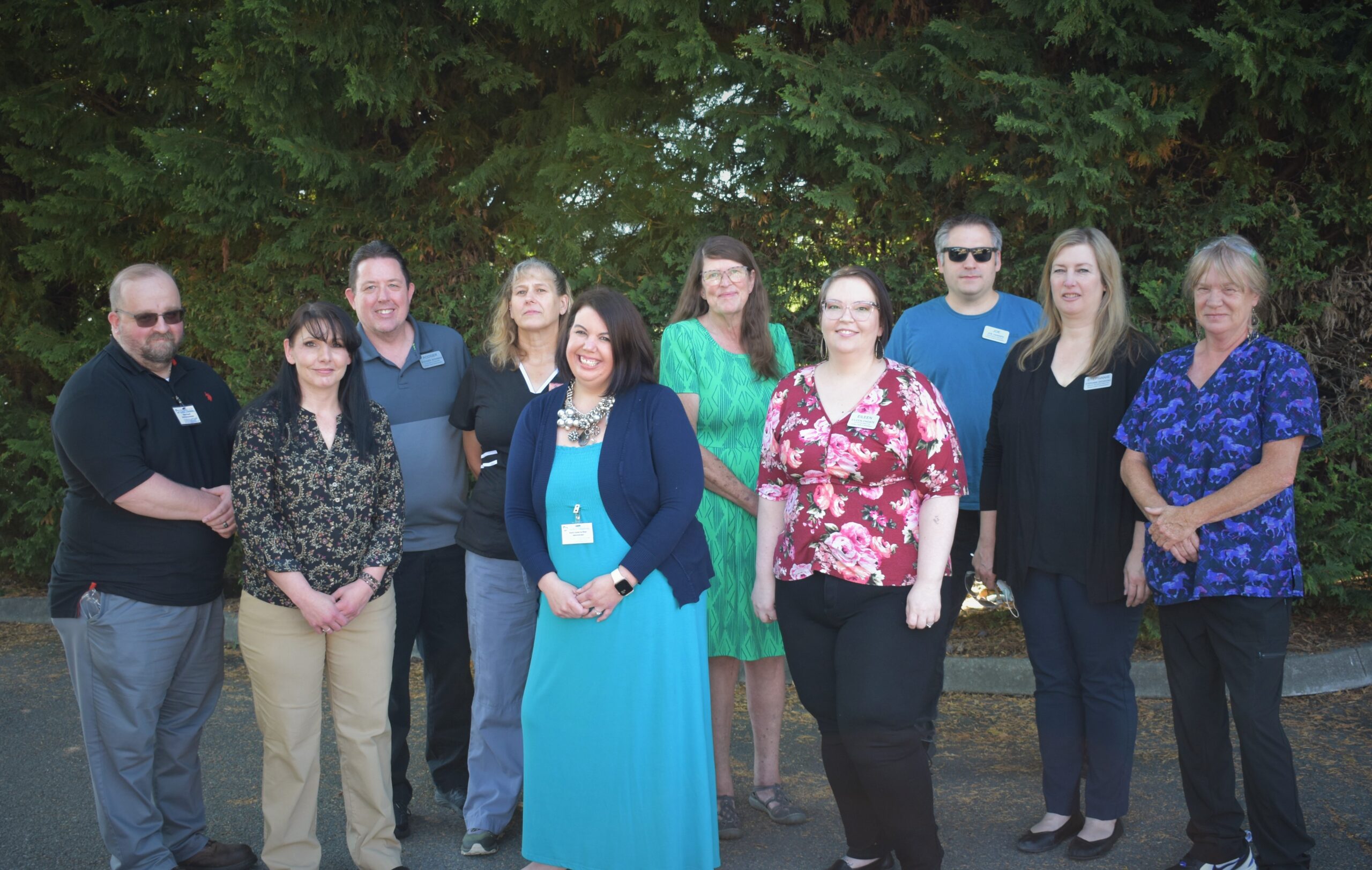 The Arlington Health & Rehabilitation Management Team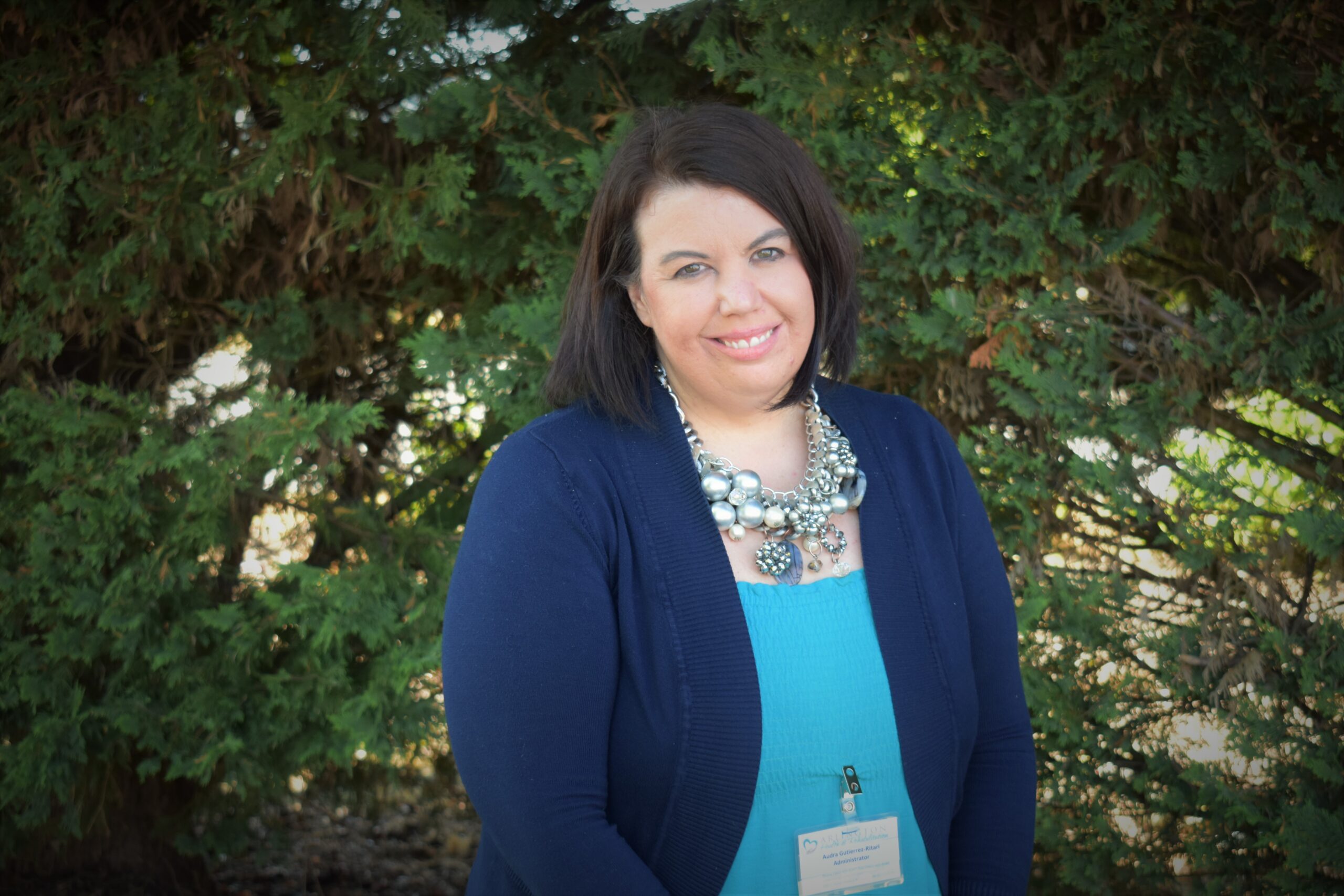 Audra Gutierrez-Ritari
Administrator
Audra Gutierrez-Ritari Bio
In August 2021, Audra joined the Arlington Health and Rehabilitation team as its Administrator. Bringing with her more than a decade of leadership experience in the skilled nursing facility setting, she is responsible for overseeing all facility operations, including monitoring its compliance with State and Federal regulations, leading staff and personnel management, monitoring financials and reporting, and addressing and resolving any conflicts or issues that pertain to the facility and its residents.
Audra is not new to the Nightingale Healthcare family, having also served as Administrator from 2018-2020 at one of Arlington Health and Rehabilitation's nearby sister facilities, View Ridge Care Center. Audra was most recently an Administrator for another skilled facility in eastern Washington.
Audra received her Master's in Business Administration with an Accounting focus from Washington State University and her Master's in Psychology from the University of Phoenix. She holds her license in Nursing Home Administration.
In her free-time, you can often find Audra enjoying wine tastings, day trips, and spending quality time with her family, including her husband, two daughters and one son.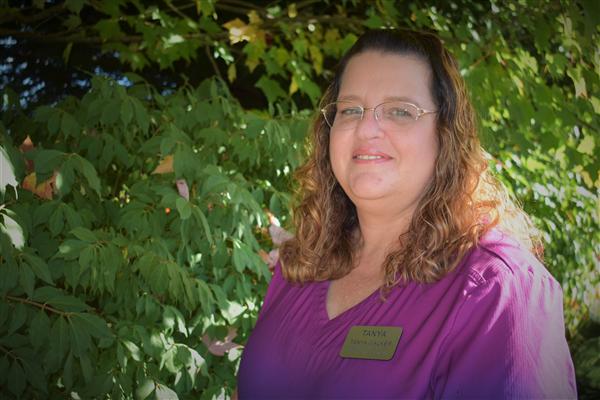 Tanya Walker, RN
MDS Coordinator
Tanya Walker Bio
Prior to her arrival at Arlington Health and Rehab in 2017, Tanya was the MDS Coordinator and Director of Nursing Services at another area skilled nursing facility for nine years.  Tanya excels in the role of MDS Coordinator, where she is responsible for coordinating and completing the appropriate assessments to allow for development and delivery of care needs for all residents.  Tanya was also the Director of Nursing for the facility for a short while in 2021.
Tanya maintains more than 30 years of experience in long-term care settings, first as a nursing assistant then as an LPN prior to acquiring her RN. She has an Associates degree in Nursing from North Seattle Community College and received her LPN diploma at Bellingham Technical College.
When she is away from work, Tanya enjoys reading and spending time with her family. She has been married for nearly 30 years and, together, they share three adult children and are expecting their first grandson in January 2019.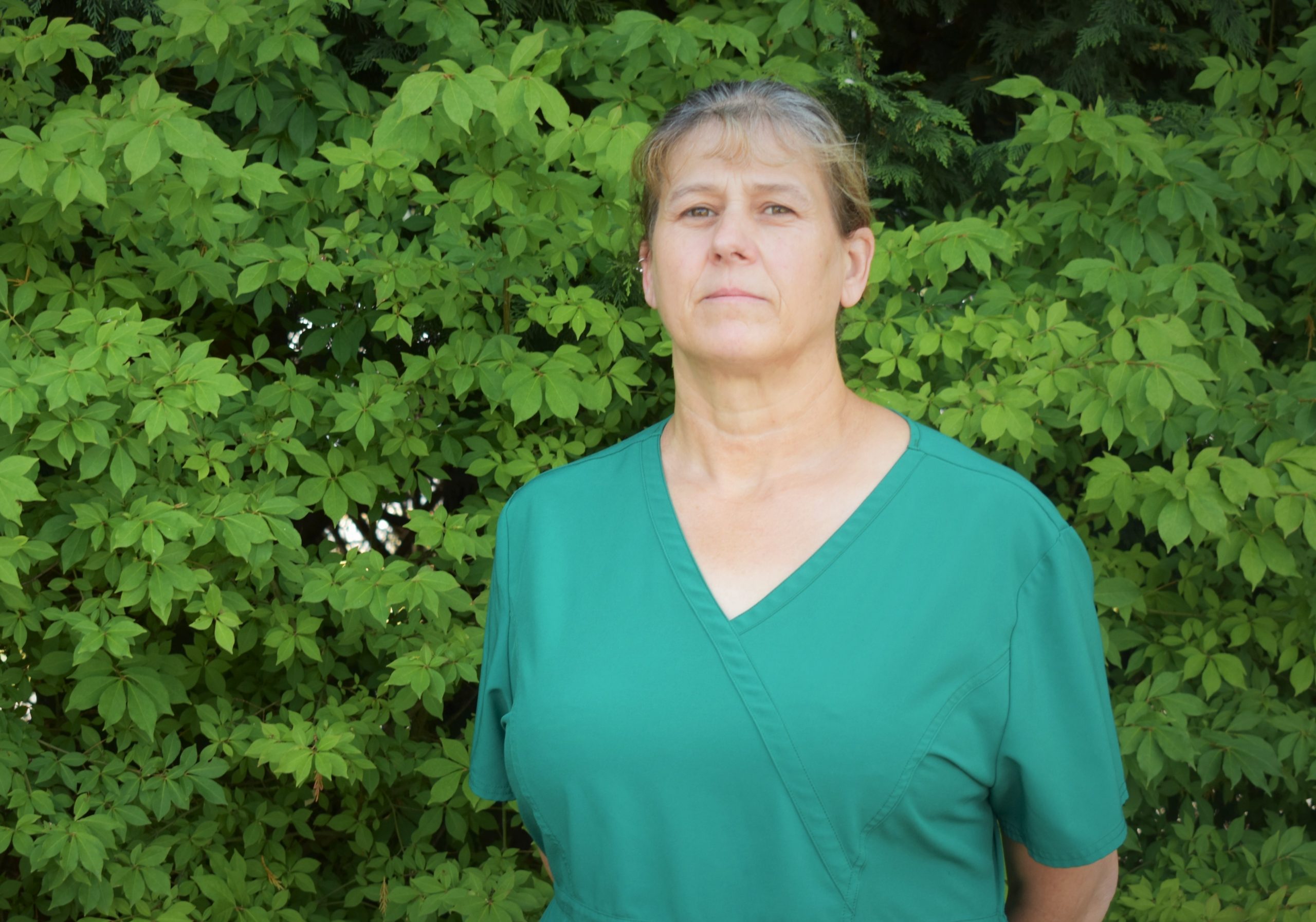 Virginia Elam, RN
Resident Care Manager, LTC Unit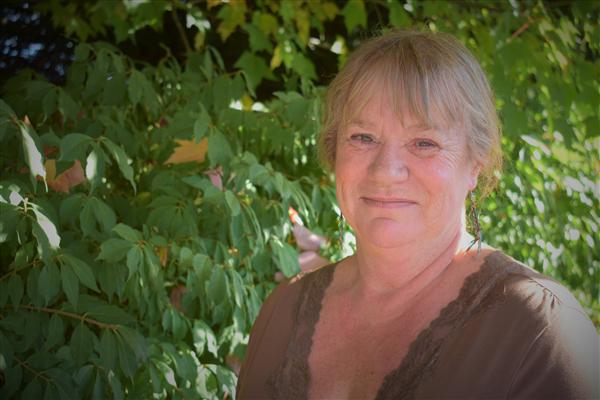 Peggy Reilly, RN
Staff Dev & Infection Prevention
Peggy Reilly Bio
Peggy currently acts as the Nurse Manager at Arlington health & Rehabilitation. She joined the skilled nursing facility as its Director of Nursing Services (DNS) in early 2018, bringing with her three decades of professional experience as a licensed nurse. In her role as Nurse Manager, she oversees and supports the nursing staff in the skilled nursing setting, supervises quality assurance programs and audits Evaluate & Educate. Peggy has been a DNS in other nursing home settings since 2010.
When Peggy is away from her work, she is commonly found gardening, traveling, or enjoying her farm animals; she has a deep love for horses. Peggy grew up in a large family with many siblings. She has two sons, as well as many step-children and grandchildren.
.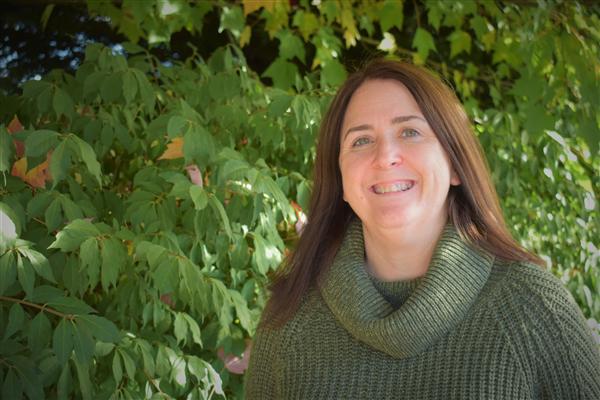 Pam Hobbs
Director of Rehab
Pam Hobbs Bio
Pamela has been a part of the Arlington Health & Rehabilitation team since August 2017 where her primary duties include managing the therapy department through coordination and supervision of each resident's individual plans of treatment and care.
She received her Master of Occupational Therapy from the University of Puget Sound and has been a practicing therapist for nearly a decade.
In her free-time, Pamela enjoys the great outdoors, but especially stand up paddle boarding and kayaking. She also loves to spend time with her friends and family, including her husband, Steve, of 23 years; and three sons, Gavin (21), Truman (17), and Winston (15).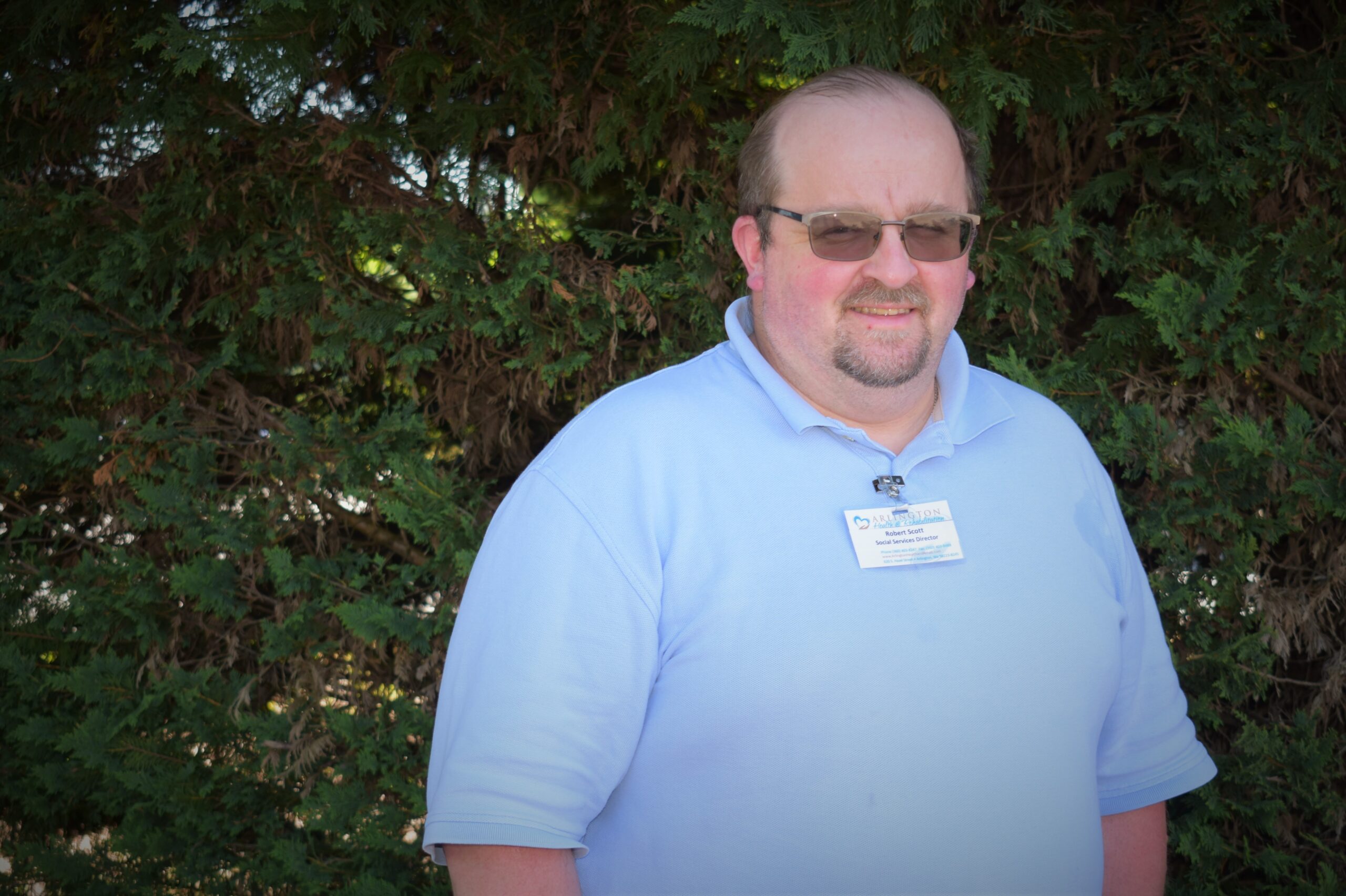 Robert Scott
Social Services Director
Robert Scott Bio
With more than 20 years in the medical field, Robert has a depth of knowledge and understanding that has proven valuable in his role as Social Services Director at Arlington Health & Rehabilitation, a position he has held since May 2021.
In this capacity, Robert's primary responsibilities include developing and coordinating the social service portion of each resident's overall plan of care to meet medically-related social and emotional needs. He is an advocate for each resident to ensure they receive the highest quality of life possible while residing and receiving care at Arlington Health and Rehabilitation.
Prior to his arrival at Arlington Health & Rehabilitation, Robert worked in various healthcare roles, including as social services and activities director, a provider of oxygen services to clients, HCA/med tech, activities aide, and health homes coordinator.
When he's not caring for others at work, Robert is an avid Seattle sports fan and can be found spending time attending sporting events whenever possible. He also enjoys exploring the great outdoors, especially hiking and camping; traveling to visit family in Michigan, Minnesota, and Arizona; and riding his motorcycle while enjoying the beautiful PNW scenery.
Robert resides with his wonderful wife, Charlene, who also works in healthcare as a nurse.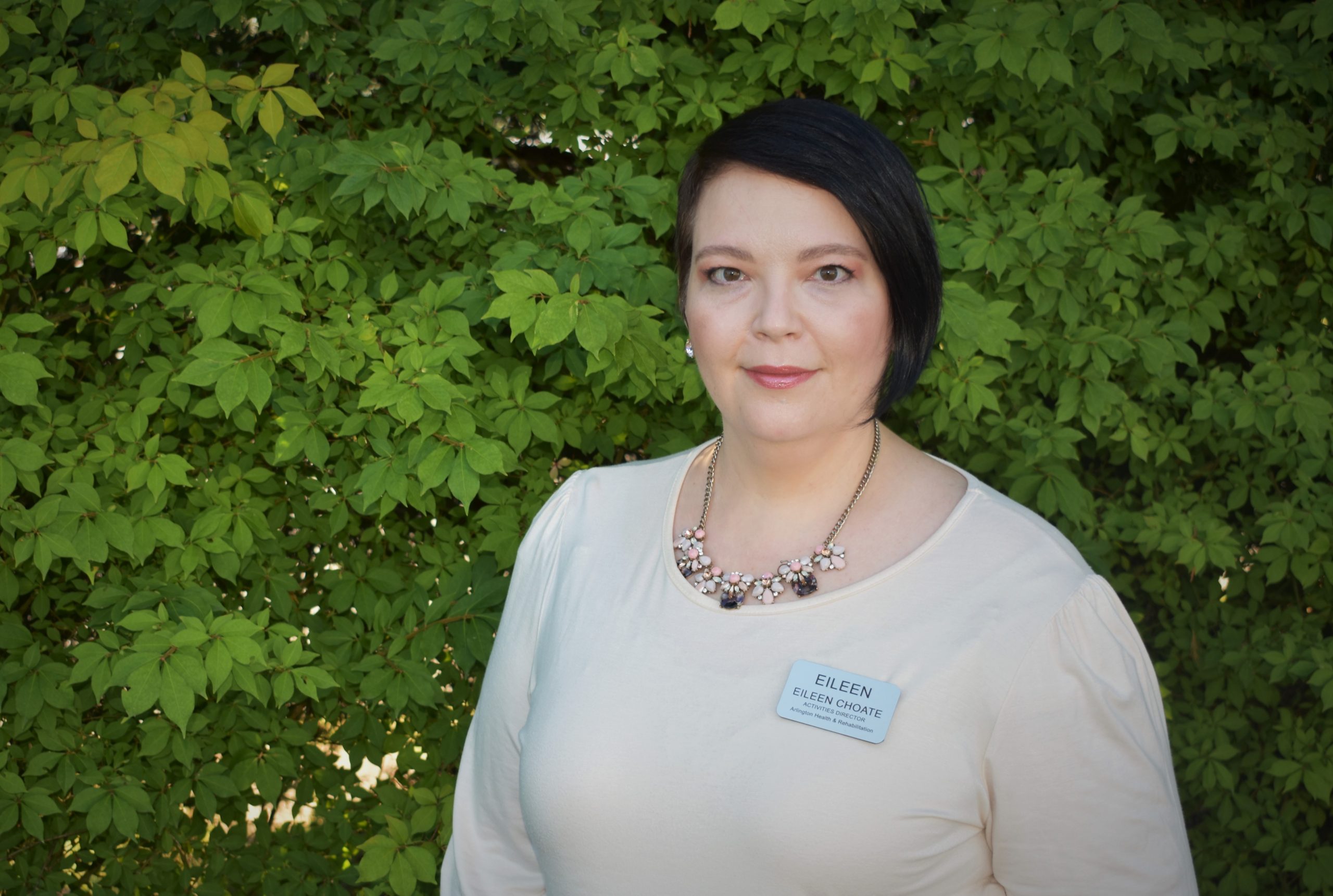 Eileen Choate
Life Enrichment Director
Eileen Choate Bio
Eileen joined Arlington Health & Rehabilitation as its Life Enrichment Director in early 2019 with a mission to provide quality of life to her residents. Over the last two years, she has done just that, fulfilling her purpose through engaging, interactive, and rewarding one-on-one and group activities for the individuals she serves. In the capacity of Life Enrichment Director, Eileen is responsible for the development and coordination of activity programs for the community that reflects the varied interests of the residents and provides them with meaningful and life enriching activities.
Bringing with her over a decade of professional expertise, Eileen understands the value of elevating her residents' lives through personal engagement and enrichment. "I like to think that I bring joy each day to my residents!" adds Eileen.
Prior to joining the team at Arlington Health & Rehab, Eileen was a certified nursing assistant for seven years, as well as an activities assistant for four years.
Eileen is a native to Hawaii and is fascinated by other cultures. In her free-time, she also enjoys home décor, crafts, going to museums, self-improvement, and spending time with her family.  She has been married for 24 years to her husband, William, and is also a mother to her daughter Eizalynn. She is a fur-mama to two cats, Momo and Binx, and their dog, Freckles.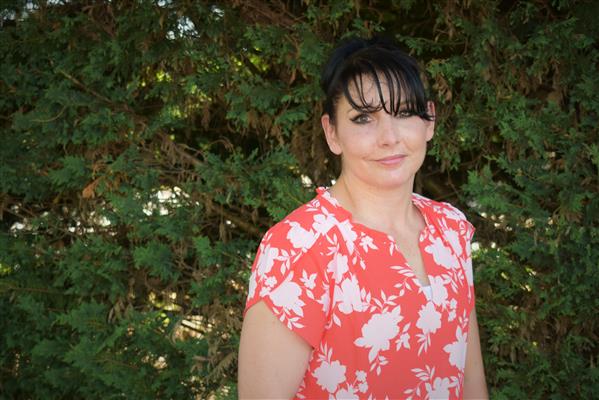 Holly Keith
Admissions & Marketing
Holly Keith Bio
Bringing with her nearly 25 years of professional healthcare expertise within skilled nursing settings, Holly transitioned into the role of Admissions & Marketing Director at Arlington Health & Rehabilitation in Spring 2021. In this capacity, she acts as the liaison between the skilled nursing facility and the hospital so that residents are afforded a seamless transition and arrival experience that is void of the normal stresses and anxiety that are synonymous with these situations. In addition, Holly reviews all referrals and inquiries, making sure that the facility is well-equipped to manage the potential resident's unique needs, while also creating and nurturing relationships within the surrounding community through marketing efforts and special events.
Prior to her arrival at Arlington Health & Rehabilitation, Holly worked at another area skilled nursing facility as its Medical Records Director. She is not new to the Arlington team, having worked here previously from 1997 to 2006.
In her free-time, Holly enjoys painting with mostly oil, acrylic, and watercolors; and she loves listening to music, which she considers her therapy. Holly is an adoring mother to her 7-year-old daughter, Paige, who is her whole world!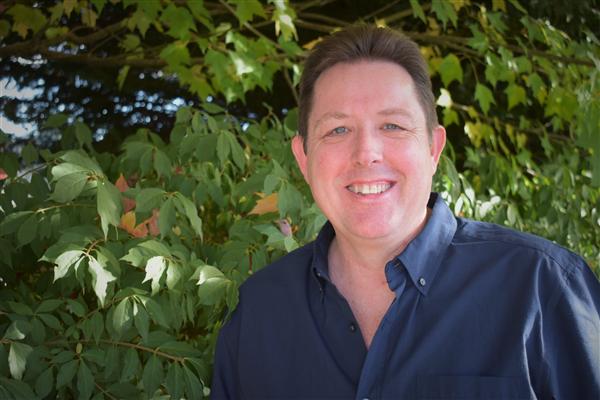 Rodger Bowman
Dietary/Environmental
Rodger Bowman Bio
Rodger wears many hats at Arlington Health & Rehabilitation! Since his arrival in early 2014, he has overseen not only the day-to-day operations of the facility's dining services, but also the laundry and housekeeping department. In this capacity, at any given moment, he may be cooking and washing dishes or cleaning and doing laundry.
Prior to joining Arlington Health & Rehabilitation's management team, Rodger was employed in the food service department at Skagit Valley Hospital for nearly three decades and spent many years running a family-owned restaurant. These experiences honed his culinary skills and ability to competently manage a diverse task list.
In his free-time, Rodger enjoys bowling, camping, and traveling. He has three grown children, including his daughter, Kendra, who also works at Arlington Health & Rehabilitation in the administrative office, and three grandchildren with whom he loves spending quality time.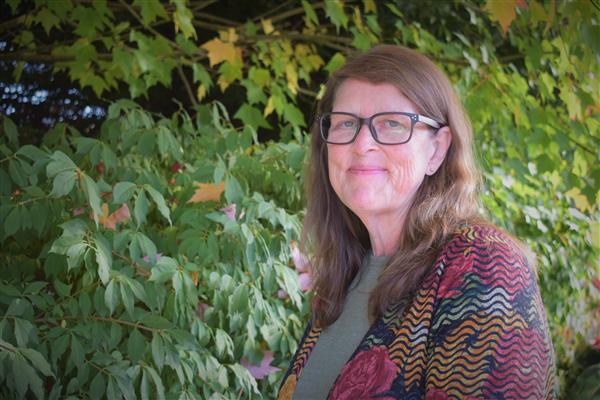 Nancy Curry
Business Office Manager
Nancy Curry Bio
Nancy has been the Business Office Manager for Arlington Health & Rehabilitation since July 2017, bringing with her more than three decades of professional experience in not only business management, but nursing home settings. In this capacity, she is responsible for all facets of billing in the facility, overseeing the front office staff, and meeting with families to address any billing issues.
Nancy got her start working in nursing homes when she was still in high school. She has worked within many departments over her 30+ year career.
The mother of one daughter, Marquita, Nancy enjoys baking, camping, gardening and watching football (Go Seahawks!) in her free time.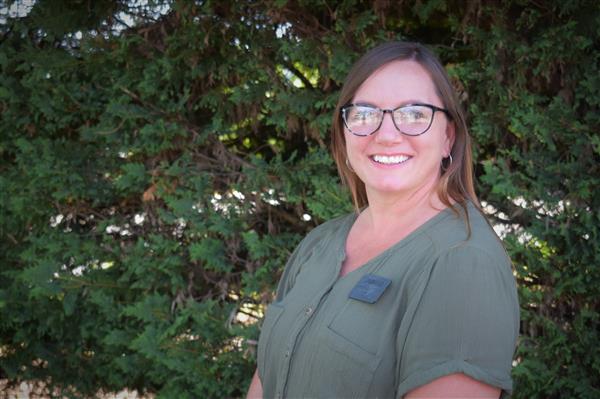 Jasmine Lee Potter, LPN
Staff Development Coordinator
Jasmine Lee Potter Bio
With 15 years of experience, Jasmine joined the team at Arlington Health & Rehabilitation as a floor nurse in July 2019, transitioning into the Staff Development Coordinator position in 2021. In the capacity of Staff Development Coordinator, she is responsible for maintaining staff vaccines, licenses, and in-service records. She also oversees in-service implementation, conducts audits as well as NAC meetings, trainings, annual evaluations, and skills.
Jasmine received her LPN certificate from Bellingham Technical College in 2004.
In her free-time, you can find Jasmine reading, hiking, gardening, or spending time with animals. She resides with her husband, James, and three young sons: Jevoni, Jet, and Jaxton.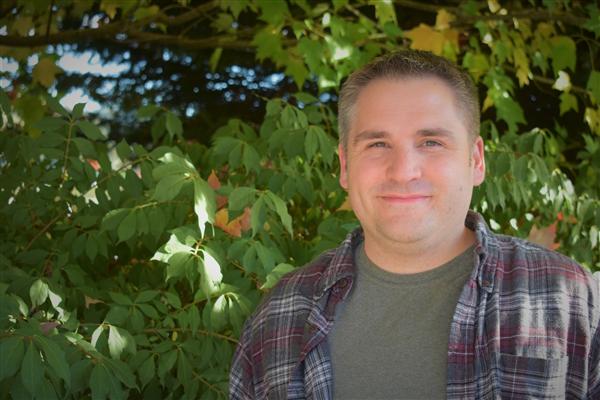 Joe Hansen
Maintenance Director
Joe Hansen Bio
Since joining Arlington Health & Rehabilitation as its Maintenance Projects Director in Summer 2018, Joseph has proven to be an asset to the management team through diligent monitoring and maintenance of all facility repairs and alterations, keeping in mind regulatory guidelines, deadlines and budgetary restrictions along the way. With nearly two decades of professional experience, including more than 10 as a maintenance manager, Joseph is well versed in all aspects of his job responsibilities and tasks at hand.
In his free time, Joseph enjoys watching football and playing board games with friends and his family, which include his wife, two daughters, four step-daughters, and a fish (who does not actively participate in the board games).
Please feel free to reach out with any questions at (360) 403-8247.  We understand this journey can be overwhelming and, at times, challenging. We are happy to assist you along the way.